OMG! Stardoll got nailpolish, they should of got something interesting like OPI, and I should be able to do french tips but anyway, I guess we got nailpolish so I should be grateful...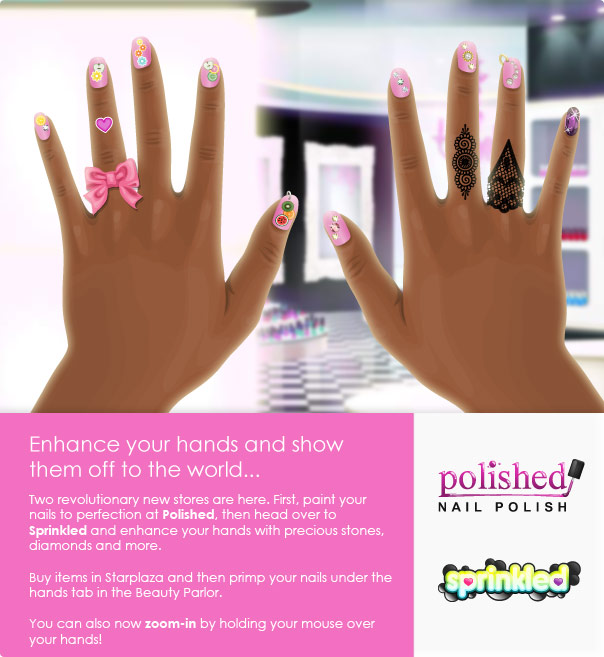 Anyway what do you think, Hit or Miss?
I love the idea, but I only get to see 2 fingers with nail polish in my actual suite.. but I love it, and I love the cute patterns..
I aint got around for accessories yet, but thats the next thing on my to-do list! :)
XOXO